Search Knowledge Base Articles
Can't connect to VPN after disconnect
---
Due to a bug within Windows 10, we have found that numerous users have experienced issues when attempting to reconnect using the method to reconnect from the system tray network icon.
The symptoms are as follows: you select a VPN connection in the system tray and click "Connect". The "connecting" status continues to attempt to establish a successful connection. The connection attempt is silently closed, and after you reopen the system tray you're again offered the "Connect" option.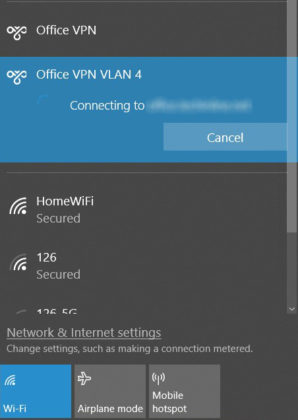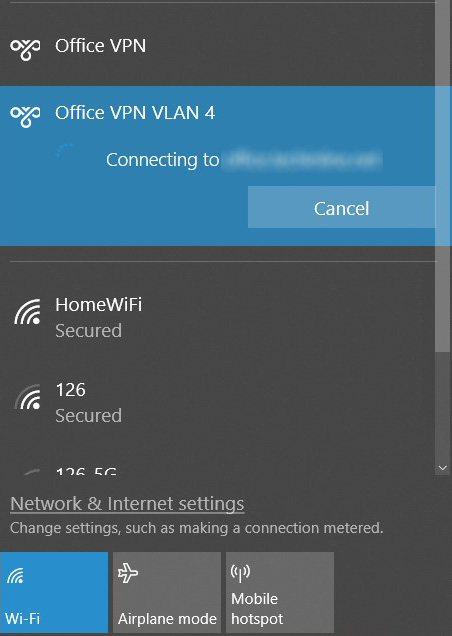 We've found that this issue often occurs after disconnecting from a previous VPN session, or losing internet connection.
Rather than performing numerous tasks to resolve, we found the following fix:
Go to Windows Settings > Network & Internet > VPN menu.
Select a VPN from the menu and Connect.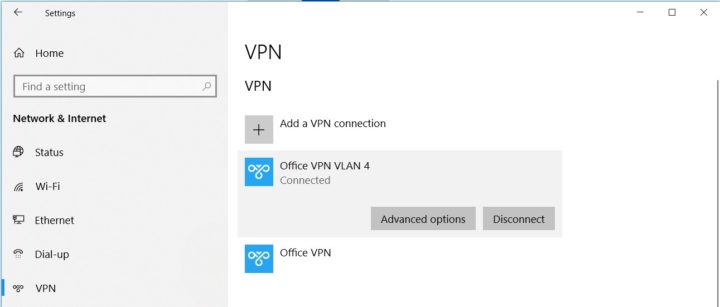 This workaround is known to help in most cases, without reboot or any other action.
---
Did you find this article useful?